Reporting from temporary BetChatHQ, central London…
Hi,
Well, what a weekend that was in the Bet Chat world!
I very much hope you were on all the winners I'm about tell you about but, in case you weren't, I'd like to reveal the line-up of the all-new Betting Avengers.
Marvellous Mel G
The Yoda of the crew, our Mel has experience in spades and has quite the following, which isn't a surprise given his racing service a) is incredibly easy to follow, b) has a strike rate of around 50%, and c) has made its members loads of profit.
The most recent success story was this weekend, where Mel advised two bets, and both won.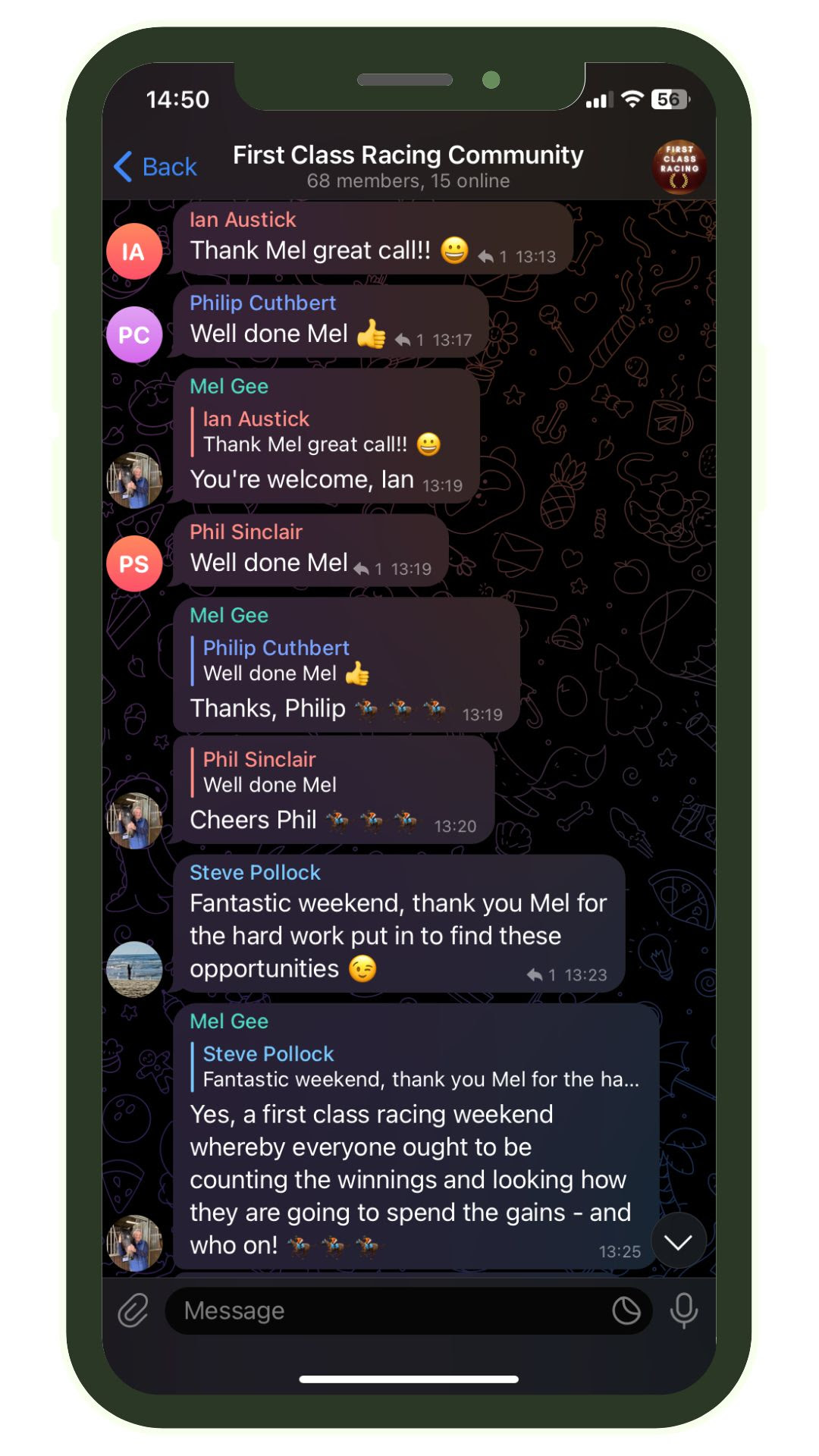 If you're not currently a member of his First Class Racing service, you can give it a try in time for this week's York festival by clicking this link.
Awesome Adam
As I'm sure you're aware, the football season is now a couple of weeks old and, for most tipsters, that's a tricky time, but not our Adam…
He nailed a whopping five winners out of five from the weekend's bets!
Adam is the OG Bet Chat tipster, having been with us since the very start and his Inside Man service is critically acclaimed with multiple excellent reviews around the web (just give it a Google if you don't believe me).
With the season still in its infancy, now's a great time to sign up to his service and you can do so by clicking this link.
Remarkable Russ
Completing the triumphant triumvirate is man of many talents, Russ Yershon…
While the NFL is Russ's bread and butter – making a hefty profit for his service members last season – he's also been providing Bet Chatters with free golf tips over the last few months.
Here's last week's selection and, as you can see, he nailed the winner, Victor Hovland, at tasty odds of 18/1.
Next week will see the launch of Russ's NFL service, The Snap, so do keep an eye on your emails for information on how to join that.
Just Josh
While I certainly wouldn't dream of putting my name in the same lights as the above trio, I do have the talent of providing TV and film recommendations to anyone who's willing to listen…
With that said – and I realise this is old news for the cool kids – I'll end today's email with a shout out for The White Lotus, the first series of which I watched over the weekend. Basically, it's Death in Paradise for grown-ups.